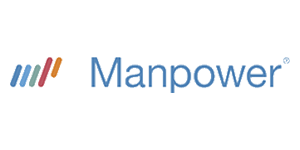 VMware engineer EN - ManpowerGroup s.r.o.
Praha
We are searching for a VMware Engineer in Prague. 
An amazing opportunity to work in an IT industry with exposure to new technologies and the international environment. An incredible possibility to have three days a week as a home office is allowed! 
Popis pozice
Delivery of Windows services and daily operations of application infrastructure   
Identification and problem solving, analysis, support of virtual desktops   
Management of request, incident management, problem and change management   
System management, consultation, implementation 
Close cooperation with colleagues regarding the design of new infrastructure or upgrade of existing systems   
Security analysis, solving of security issues and reports   
 Operating in a GxP environment 
Profil kandidáta
Around 3 years of experience in support of virtual desktops and RDS using VMware vSphere infrastructure. 
Strong knowledge in VMware Horizon 7.x platform (both VDI's and RDS, AppVolumes, User Profile Management (UEM)) 
Professional skills of the inner working of Windows 10, Windows 2016 RDS and related technologies. (TCP/IP protocol, WMI, Group Policies – AD, registry, AppLocker) 
Operating understanding of Amazon AWS cloud Virtual Desktops in VMware Cloud (VMC) 
Confidence in troubleshooting and able to understand the impact on neighborhood technologies during implementation and hyper care. 
Previous experience to document Standard Operation Procedures, Work Instructions, IQ/OQ and System Development Lifecycle Management (SDLC) 
Excellent skills in English (spoken and written) 
Criminal record extract not older than three months 
Nabízíme
Well -paying salary and various benefits 
Wide range of activities, tasks and projects 
Ongoing development and professional advancement 
Pleasant working space and friendly international working environment 
Informace konzultanta
Barno Shadmanova

barno.shadmanova@experis.cz