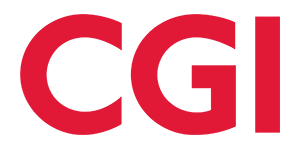 Test Manager - CGI CS&EE
Prague
Position Description
Come join our talented team of testing professionals in the Czech Republic! Our professionals take a cognitive approach to testing across a variety of platforms, and have hands-on experience within numerous industries, including banking, automotive, telco and energy. We deliver a diverse range of high-value testing services, from agile, through system integration, to user acceptance testing, test automation and more. In addition, through CGI's testing university - TestUNI, we offer learning and development to boost our experts' skills, no matter their level of experience.
Your future duties and responsibilities
• Test strategy
Consider test approach most adequate and efficient to given context. Create and apply a
test strategy that will enable your test team to deliver most relevant quality-related
information to the involved stakeholders.

• Test team management
Estimate test efforts. Plan & prioritize, organize and monitor the team's test activities.
Lead testing team throughout the complete software project lifecycle

• Communicate & report
Ensure communication and motivation within the team. Report and interpret the results
of the team's test efforts to stakeholders. Maintain client relationship.

• Expert leadership
Use your broad testing experience and expertise to guide your fellow team members.
Required qualifications to be successful in this role
• Tester mindset - curiosity, exploratory skills, open-mindedness, sense of detail while
being aware of the "big picture"
• Critical thinking
• Ability to identify and gather quality-related information within given project context
• Capability to interpret test results for stakeholders to make informed decisions
• Ability to map/learn large information structures quickly
• Experience in practical testing (5+ years) and in leading test teams (3+ projects)
• Experience with UAT preparation and coordination strong advantage.
• Test management & bug mgmt. tools (set-up and use as a test lead)
• Interest and solid IT overview
• Databases and SQL skills for testing purposes is advantage
• Effective communication with others in figuring out solutions to complex problems
• English at B2+ level. German is advantage.

What do we offer?

• Professional development in our CGI TestUNI program (Context-driven testing, Test
automation...)
• Opportunity to become a shareholder of CGI
• Participation in CGI profit
• Cafeteria to support your leisure activities
• Possibility of international deployments and job rotations
• 900 CZK per month for Benefit plus program
• 105 CZK meal vouchers
• Multisport card
• 5 weeks of vacation, 3 sick-days
• Fully paid sick leave (30 days/year)
• and many more!
Build your career with us.
It is an extraordinary time to be in business. As digital transformation continues to accelerate, CGI is at the center of this change—supporting our clients' digital journeys and offering our professionals exciting career opportunities.
At CGI, our success comes from the talent and commitment of our professionals. As one team, we share the challenges and rewards that come from growing our company, which reinforces our culture of ownership. All of our professionals benefit from the value we collectively create.
Be part of building one of the largest independent technology and business services firms in the world.
Learn more about CGI at
www.cgi.com
No unsolicited agency referrals please.
CGI is an equal opportunity employer.
Příležitost pro rozvoj a kariérní růst
Placená dovolená
Flexibilní pracovní doba
Firemní akce
Kafeterie