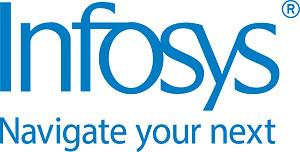 Software Support Analyst with Portuguese - Infosys (Czech Republic) Limited s.r.o.
Brno, Jihomoravsky Region 63900
We are seeking Portuguese speaking Software Support Analyst to engage on behalf of a recognized premium brand pharmaceutical company and act as the key point of contact for the delivery team.

• provide remote technical support via screen share, email, and phone
• identifying bugs in software and data - Software is from a web-based application via mobile applications to standalone apps.
• The database is mainly in use of MS SQL and Oracle SQL.

RESPONSIBILITIES:

• Provide application support for non-standard software applications
• Communicate with end-users in the respective country to clarify problems with
applications and resolve problems or issues.
• Diagnose the issue and escalate to programmers in cases of complex application problems
• Facilitate communication between programmers and end users
• Translate customer information into English to communicate with internal colleagues
• Maintain technical knowledge databases and "how to" queries

REQUIREMENTS:
• Portuguese language is a must (min C1) and upper-intermediate English
• Able to learn new skills and adapt to changing technology
• Analytical thinking
• Customer-oriented mindset
• Advanced MS Excel knowledge
• Managing ticket queue system.
• Problem-solving and troubleshooting skills.
• Ability to work both independently and as part of a team
• Excellent customer service skills
• Create productive relationships with and between key stakeholders

WE OFFER:
• Permanent contract
• Joining bonus
• Flexible hours
• Performance bonus
• Multisport card
• Meal vouchers
• Language courses
• Bike-friendly
• Competitive salary
• 5th week of leave
• Modern offices in the center of Brno, 2nd largest city of Czech Republic
• Initial Accommodation - 2 weeks of accommodation provided by the company on joining
• Training opportunities

Living in the Czech Republic has many advantages including affordable, low-cost living, a very good infrastructure, proximity to other European locations, as well as an interesting history and culture and beautiful nature. Brno is a truly international city with inhabitants and visitors from all over the world and there is no requirement to speak Czech!

Práce z domova
Flexibilní pracovní doba
Výkonnostní bonus
Placená dovolená
Placená mateřská/otcovská dovolená
Příležitost pro rozvoj a kariérní růst
Parkování
Firemní akce
Program doporučení nového zaměstnance
Služby recepce