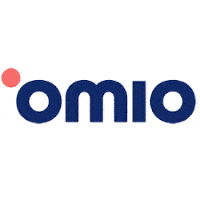 Software Engineer - Coverage Team (Prague) (m/f/d) - Omio
Prague, Prague
Permalink to this job listing:

https://www.omio.com/jobs?gh_jid=1549784&gh_jid=1549784



We are searching for a passionate Software Engineer who wants to work in a collaborative team with a hands-on attitude to join our Coverage Team.

About Omio

Driven by our team of over 300 people from more than 40 different countries, Omio is changing the way we travel across Europe. With Omio you can compare and book trains, buses and flights to anywhere in Europe with one simple search, on mobile, app or desktop. By offering transparent pricing and easy booking, Omio makes travel planning simple, flexible and personal.

With over 800 European transportation partners across 15 countries, Omio is one of Europe's fastest growing travel companies backed by 20 million monthly users and the world's leading tech investors.

As a Software Engineer for the Coverage Team at Omio you will…

... work in a team of skilled Engineers using the latest technologies like kubernetes and Java 8. We're crafting and developing the platform to integrate hundreds of partners into our platform, making it easy to maintain, integrate, split and scale. You will be part of a fast moving but stable environment and help us to keep the right balance.

The following tasks are waiting for you:


You'll design, build and improve our provider platform to simplify and streamline our complex technical processes.
You will partner closely with providers: integrate new ones and maintain the existing partners.
Use kubernetes to deploy and handle your services.
Work on high performance services that handle all communications with our partners.
Help junior engineers to grow and demonstrate to them how great it is to work in your team.
Do you care about solid engineering practices and love to share your knowledge within a talented team? Fantastic! In addition to that, we would love you to have:
You'll have few years of experience developing Java applications.
Proficiency in system design and architecture.
Experience in cloud infrastructure and container technology.
Excellent written and verbal communication skills, and a love for working in a talented team.
An open mind with an eagerness to learn new things.
What can you expect from joining Omio?
Everyday opportunities to learn, grow and develop.
A diverse team of over 40 nationalities.
Competitive compensation and relocation support.
Travel Benefits, Educational benefits, Multi-sport card and Meal vouchers

Are you ready to develop and grow with us?

Here at Omio, we know that no two people are alike, and that's a great thing.