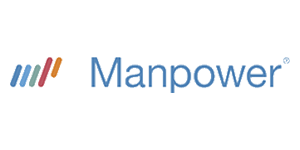 Senior Security Specialist - ManpowerGroup s.r.o.
Praha
We are looking for a Senior IT-oriented candidate, who wants to work in a security area in the banking sector.

The purpose of the job is applying expert knowledge of information security and current threats, combined with knowledge of our priorities and lines of business, to set own strategic goals. Serve as high-level principles on SME financing, manage projects and workflows and make independent decisions within a wide area of responsibility.
Popis pozice
Participate in Tier 2 of the security operatives deployed to detect and respond to breaches and attacks against our infrastructure
Apply deep knowledge of information security to translating the evolving threat landscape into threats against us, prepare security content and advisory to mitigate/negate
Apply own knowledge of information security towards developing internal training programs and training other team members
Serve as SME on internal projects and workstream
Maintain effective relationships with internal customers, leadership and 3rd parties
Develops internal tools and automation
Carry out investigations and coordinated response to the high-level incident
Profil kandidáta
Strong knowledge of multiple areas of information security, including the basics of legislation, compliance, and risk management
Strong diplomatic skills
Strong knowledge of IP networking including network security architecture, cryptography, and the related concept
Knowledge of Splunk or another SIEM solution
Experience with malware analysis, security research, and network intrusion detection
Programming experience in C, Perl or Python
English language at an advanced level
Nabízíme
We offer work in an international environment
Security is not just a job for us, it's our hobby as well
We are a young and dynamic team
We are open to working with students and high school and university graduates
We strongly support career growth
We have brand new modern offices located in the Anděl area
We are a team, not just a bunch of colleagues from work
Informace konzultanta
Lukáš Michálek

lukas.michalek@experis.cz