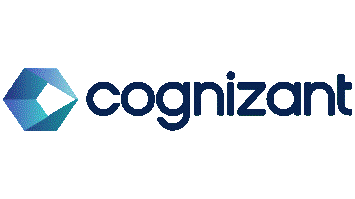 Release Manager - Cognizant
Prague, Prague 120 00
Job Title: Release Manager
Job Location: Prague
Salary & Benefits: Competitive
What makes Cognizant a unique place to work? The combination of rapid growth and an international and innovative environment! This is creating a lot of opportunities for people like YOU — people with an entrepreneurial spirit who want to make a difference in this world.
At Cognizant, together with your colleagues from all around the world, you will collaborate on creating solutions for the world's leading companies and help them become more flexible, more innovative and successful. And this is your chance to be part of the success story: we are looking for a Release Manager to join our Prague Team.
Summary of Department Focus:
This is for Release Management Office of our client, you will have the opportunity to lead and coordinate the planning, documenting, testing, and coordinating to optimize the success of application releases and to ensure your IT assets are high quality and easy-to-support long term. You will have direct exposure to leadership and the benefit of working with a great team. Who are equally committed to delivering innovative business solution's.
 
Release Manager Key Accountabilities:
Release planning for upcoming releases with close co-ordination with different teams across the globe

Manage day-to-day tasks/activities in coordination with a team of developers to effectively meet the deliverables

Migrations of programs, database changes, reference data changes through the SDLC. Provide technical support to application development teams

Provide support to various business and technology teams as necessary during all stages like development, deployment and delivery

Consulting with Knowledge Management and other teams to develop release content including release notes, procedures, release plans, internal and external communications and implementation materials

Strong communication, Positive attitude and presentation skills with a firm sense of accountability, ownership for the end-to-end project lifecycle

Drive regular project meetings and ensure issues, action items and risks are tracked and have mitigation and resolution plans in place




 
Release Manager Key Competencies:
Large enterprise deployment experience in complex heterogeneous environments

Excellent influencing and facilitation skills, in particular problem solving/troubleshooting activities

Critical eye for detail, Able to Multitask effectively and able to adapt quickly to changing client requirements

T

he role requires in general mastery of release management in an application development environment, polished communication / stakeholder's management skills and strong, proven experience in an onsite/offshore model

Ability to work effectively under pressure in a resilient and flexible manner
Is capable of becoming recognised as an expert within Cognizant and can develop this profile within the client organisation
Experience of on-site / offshore delivery model

Understanding/certification of PMP, PRINCE2, Agile, DevOps, Release Management tools and ITIL processes and application development methodologies

Strong experience with MS Tools: MS Project, Visio,

Powerpoint

, Word, Excel

Fluent English language skills (written, spoken) are a must have

Other European language skills an advantage

Overall relevant experience in Release Management/Change Management/Configuration Management/STI areas of 7-10

yrs

Should have environment management skills

Should be conversant with Unix, Informatica, MDM, TIBCO, Database, Data warehousing technologies
If you're interested in this ­­­­­­­Release Manager role, don't hesitate and APPLY NOW!

About Cognizant
Cognizant is one of the world's leading professional services companies, transforming clients' business, operating and technology models for the digital era. Our unique industry-based, consultative approach helps clients envision, build and run more innovative and efficient businesses. Headquartered in the U.S., Cognizant, a member of the NASDAQ-100, is ranked 205 on the Fortune 500 and is consistently listed among the most admired companies in the world.