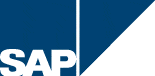 Recruiter with German - SAP
Brno, Jihomoravsky Region 60200
Date: Jun 7, 2019
City: Brno, 622, CZ
Company: SAP
Requisition ID: 215742
Work Area: Human Resources
Expected Travel: 0 - 10%
Career Status: Professional
Employment Type: Regular Full Time
COMPANY DESCRIPTION
SAP started in 1972 as a team of five colleagues with a desire to do something new. Together, they changed enterprise software and reinvented how business was done. Today, as a market leader in enterprise application software, we remain true to our roots. That's why we engineer solutions to fuel innovation, foster equality and spread opportunity for our employees and customers across borders and cultures.
SAP values the entrepreneurial spirit, fostering creativity and building lasting relationships with our employees. We know that a diverse and inclusive workforce keeps us competitive and provides opportunities for all. We believe that together we can transform industries, grow economics, lift up societies and sustain our environment. Because it's the best-run businesses that make the world run better and improve people's lives.
As the leading technology company for digital businesses, SAP serves nearly 300,000 customers in 190 countries. 80 million users make SAP the largest enterprise cloud company in the world, along with business networks that transact nearly $1 trillion annually. 
The Global Business Services at Human Resources is an organization with 800+ employees, delivering end-to-end HR operations to all SAP locations worldwide from two shared services centers in Prague and Manila.
Our highly engaged teams specialize in processing queries from employees, as well as delivering HR processes comprising of all phases of the employee life-cycle, e.g. Talent Acquisition, Onboarding, Data Management, Payroll, Learning and Career Development, Mobility, and Off-boarding. By joining us, you will find a highly skilled workforce collaborating across the globe on common topics, engaged colleagues creating value by simplifying and optimizing operations, and one motivated global team working together towards shared goals.
PURPOSE AND OBJECTIVES
Recruiting Operations DACH as part of our Global Service Delivery organization is responsible for a smooth end-to-end hiring process by providing services of requirements definition, sourcing, pre-screening, screening and closing of applications as well as for administrative support of the recruiting activities within German speaking countries (Germany, Austria and Switzerland).
Excellence in providing high quality service to both internal and external clients as well as exceptionally high level of customer satisfaction are the main goals of Recruiting Operations which are driven by our passionate, multicultural and result-oriented team on the daily basis aiming to bring the concept of Service Delivery within recruiting activities to the next higher level.
Since October 2016 our SAP family (SAP Services, Concur and SAP Ariba) also has a new home with the Metronom Office Building in Prague (Czech Republic) which received the ABSL Diamond Award in the category "Innovative Workplace" and the CIJ Award 2016 in the category "Best Office Lease Of The Year".
EXPECTATIONS AND TASKS
As a Recruiter in our team, you will be responsible for the entire hiring cycle of student and casual positions in the DACH Region and are working very closely with other HR teams (e.g. Data Management, Local HR, HRBPs) to ensure a smooth end-to-end hiring process.
As Recruiter, your responsibilities will be the following:
Consulting and proactively communicating with hiring managers and teams in terms of recruiting related questions / issues;
Screening and Pre-Selection of potential candidates;
Handling contract offer processes as well as preparation of Works Council hearings;
Constantly challenging the status-quo and improving our HR Recruiting processes;
Taking part in on-going HR Recruiting Operations projects, e.g. with regards to onboarding or knowledge documentation/transfer as well as continuous improvement.
What we offer:
Cross-functional learning opportunities (job shadowings) in other areas of HR (e.g. Data Management, HRdirect, Sourcing)
Gain first work experience in one of the best run global companies in a highly dynamic and fast-growing industry of IT worldwide
EDUCATION AND QUALIFICATIONS / SKILLS AND COMPETENCIES
We are looking for a motivated candidate, who is confident in working with virtual teams and has the following profile:
Required skills
Recent graduate with previous work experience in HR / Recruiting (i.e. internships) or Young Professional with 2-3 years of professional work experience after graduation, preferably in HR / Recruiting
Intermediate/preferably fluent German language Skills 
Profound knowledge of MS Office (PowerPoint, Word, Excel)
Good communication and negotiation skills
Very strong organizational skills
Preferred skills
Basic Recruiting process knowledge
Knowledge of SAP HR programs, especially SAP SuccessFactors
Experience in customer communication
WHAT YOU CAN EXPECT
Exciting career progression, a diverse work environment providing growth opportunities, learning & development possibilities, and an international business network for you to leverage.
We believe every employee is a talent and we want to reach your full potential
Interesting non-working activities (volunteering, charity, sport events...)
Opportunities for professional growth in HR field
BENEFITS
Yearly bonuses, sick days paid and sick leaves fully refunded, flexible start/end of working hours, contributions to the pension/life insurance, meal tickets/ catering allowance, holidays 5 weeks, educational courses, training, cafeteria, contribution to sport/culture/ leisure, sick day, generous shares program, etc.
#saphrsscareersprg
#RPSSCZ2018
#EXPSSCZ2018
#CZ2018
WHAT YOU GET FROM US
Success is what you make it. At SAP, we help you make it your own. A career at SAP can open many doors for you. If you're searching for a company that's dedicated to your ideas and individual growth, recognizes you for your unique contributions, fills you with a strong sense of purpose, and provides a fun, flexible and inclusive work environment – apply now.
SAP'S DIVERSITY COMMITMENT 
To harness the power of innovation, SAP invests in the development of its diverse employees. We aspire to leverage the qualities and appreciate the unique competencies that each person brings to the company.
SAP is committed to the principles of Equal Employment Opportunity and to providing reasonable accommodations to applicants with physical and/or mental disabilities. If you are in need of accommodation or special assistance to navigate our website or to complete your application, please send an e-mail with your request to Recruiting Operations Team (Americas: Careers.NorthAmerica@sap.com or Careers.LatinAmerica@sap.com, APJ: Careers.APJ@sap.com, EMEA: Careers@sap.com).
Successful candidates might be required to undergo a background verification with an external vendor.
Additional Locations: 

Job Segment: Recruiting, ERP, Consulting, Developer, Administrative Assistant, Human Resources, Technology, Administrative