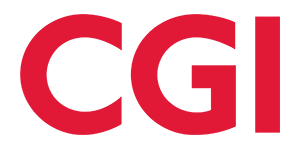 QA/Test Lead with German - CGI CS&EE
Brno
Position Description
Are you motivated by the opportunity to delight your clients by providing them with innovative solutions to complex technical problems? These are exciting times for CGI and are looking for talented individuals to trail blaze with us. If you have a pioneering spirit and thrive on innovative projects where you can influence the direction of technical strategy, now is the time to join this dynamic team. We need to double our capacity to satisfy growing client demand globally and are looking for top talent. Combine the challenges offered by complex technical initiatives with the potential for international travel and gain experience and demonstrate your creativity.
Your future duties and responsibilities
• Analyze system requirements
• Create test plans, scenarios, scripts and procedures
• Testing - responsible for both manual and automated testing of new functionalities
• Analyze test results
• Defect / bug reporting
• Prepare documentation related to the whole testing process
• Continuously collaborate with both the client and the team of testers and business support during the project testing phase
• Lead the team of testers and delegate tasks
• Prepare regular reports to project management
Required qualifications to be successful in this role
• Solid communication skills in English and German
• Very good overall orientation in IT (OS, databases, servers, networks)
• Willingness to learn new technologies and share ideas is necessary
• Open-minded, pragmatic, flexible and customer oriented team player

Experience with:
• Software testing (5+ years)
• Leading test team
• Test design / Preparation
• Test management / Bug management and software development tools (HP ALM, Jira etc.)
• Interfaces testing (Postman, SoapUI etc.)


What we offer


• Great mixture of friendly atmosphere and stability of one of the biggest IT companies (Our employees stay with us for more than 8 years in average)
• Possibility to purchase company share and participation on company profit
• Professional growth and development through certified training programs and knowledge sharing
• 25 days of vacation and 3 sick days
• Fully reimbursed long term sickness (up to 30 days)
• Meal vouchers
• Benefit Plus Program with generous donation from CGI
• Company breakfast, teambuilding activities and many more...




Build your career with us.

It is an extraordinary time to be in business. As digital transformation continues to accelerate, CGI is at the center of this change—supporting our clients' digital journeys and offering our professionals exciting career opportunities.

At CGI, our success comes from the talent and commitment of our professionals. As one team, we share the challenges and rewards that come from growing our company, which reinforces our culture of ownership. All of our professionals benefit from the value we collectively create.

Be part of building one of the largest independent technology and business services firms in the world.

Learn more about CGI at

www.cgi.com

No unsolicited agency referrals please.

CGI is an equal opportunity employer.





Firemní akce
Flexibilní pracovní doba
Placená dovolená
Kafeterie
Příležitost pro rozvoj a kariérní růst