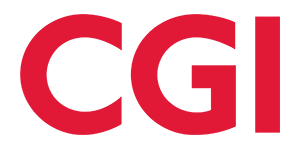 Network security/application support - CGI CS&EE
Brno, Ostrava
Position Description
Something new and exciting is coming to Czech Republic – are you ready to be part of it? We are expanding our GTO team to support our clients from all over the world to assure their safety, availability and smooth operations.
Your future duties and responsibilities
Learning - we are NOT looking for soemone who knows every single technology, but someone who is willing to learn and develop his/her skills
You will work with security solutions, related to Mail Relay, Web Proxy, Encryption and Thread Emulation Appliances, Citrix ADC (Netscaler) / Pinsafe
Problem Solving
Patch management: planning and implementation of regular patch rollouts
Various project activities
Willingness to participate in on-call duty to maintain productive operation
Required qualifications to be successful in this role
Experience with technical support in networking/security area
Knowledge or experience with these techlogies is a PLUS (NOT required): Cisco IronPort, FortiGate Proxy, Zertificon, Checkpoint SandBlast Thread Emulation, Citrix ADC (Netscaler) / Pinsafe
Experience with troubleshooting and maintenance
Basic knowledge of ITIL
Good written and spoken English
Build your career with us.
It is an extraordinary time to be in business. As digital transformation continues to accelerate, CGI is at the center of this change—supporting our clients' digital journeys and offering our professionals exciting career opportunities.
At CGI, our success comes from the talent and commitment of our professionals. As one team, we share the challenges and rewards that come from growing our company, which reinforces our culture of ownership. All of our professionals benefit from the value we collectively create.
Be part of building one of the largest independent technology and business services firms in the world.
Learn more about CGI at
www.cgi.com
No unsolicited agency referrals please.
CGI is an equal opportunity employer.
Firemní akce
Flexibilní pracovní doba
Kafeterie
Placená dovolená
Příležitost pro rozvoj a kariérní růst