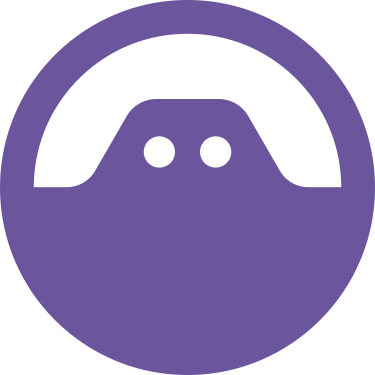 Kundendienstmitarbeiter/in mit Deutsch - Monster Talent Sourcing Services
Prague, Prague 18600
Wir finden für Sie eine passende Stelle. Sagen Sie uns einfach, wer Sie sind:
Monster verfügt über das spezifische Know-how und die Tools, um die beste Arbeit in der für Sie richtigen Arbeitsumgebung zu finden. Unser Service kostet Sie nichts - es ist völlig kostenlos.
Wir bewerten Ihre Fähigkeiten und Ihr Fachwissen, Ihre Erfahrung und Ihre Interviewtechnik, um für Sie die beste Lösung zu finden – den idealen Arbeitsplatz und den richtigen Arbeitgeber. Wir haben eine umfangreiche Liste an Unternehmen, mit denen wir ständig in Kontakt stehen. Eine Mischung aus einzigartigen und großen internationalen Unternehmen. Alle stellen derzeit in Tschechien ein! Wir agieren als Vermittler zwischen Ihnen und Ihrem zukünftigen Arbeitgeber, vereinfachen den Prozess kontinuierlich und halten Sie auf dem Laufenden. Wir machen die Arbeit für Sie, damit Sie sich auf die nächsten Schritte Ihrer Karriere konzentrieren können.
Monster sucht immer nach Ihnen ...
Ihre Aufgaben:
• Telefonischer Kundensupport, Fehlerbehebung und Beantwortung von Fragen zu Produkten oder Dienstleistungen
• 30-60 Anrufe pro Tag
• zuständig zu 90% für den deutschen Markt, aber auch für den österreichischen und den Schweizer Markt
Vorteile:
• Mögliches Karrierewachstum
• Schulungen und Unterlagen in deutscher Sprache
• Schöne Büros in der Innenstadt
• 12 Tage lang bezahltes Training
• Deutsche Gemeinschaft, Unternehmenssprache ist Deutsch.
• 25 Tage Urlaub
• Umzugspaket: 1 Monat Unterkunft im Hotel
• Essensgutscheine für Restaurants und Supermärkte
• Zuschläge für Überstunden, Wochenend- oder Feiertagsarbeit
• Bonusse von bis zu 10.000 czk
• Hilfe mit der Arbeitserlaubnis
• 1 Jahres Vertrag mit 3-monatiger Probezeit, Möglichkeit zum unbefristeten Vertrag


Voraussetzungen:
• Deutschniveau mindestens B2
• Fähigkeit, schnell zu lernen
• gute Kommunikationsfähigkeiten am Telefon
• Flexibilität
• Fähigkeit, am Computer zu arbeiten
• Bereitschaft zur Schichtarbeit (8-Stunden-Schichten im Zeitbereich von 7.00 bis 21.00 Uhr, normalerweise wöchentlicher Wechsel zwischen Früh- und Spätschicht)





We will find you a suitable job. Just let us know who you are:
Monster has the specific expertise and the tools to find you the best job in the working environment that's right for you. Our service doesn't cost you a thing – It is completely free of charge.
We evaluate your skills and expertise, your experience and your interview technique to find you the best fit for both – ideal job and the right employer. We have an extensive list of companies with whom we are in permanent contact. A mix of both unique and large international corporations. All of them are hiring in the Czech Republic right now! We act as the middle-man between you and your future employer, constantly simplifying the process and keeping you up-to-date. We do the work, so you can focus on where you want to take your career next.
Monster is always searching for you…
Customer Service Associate with German


Responsibilities:
Customer support via phone, trouble shooting and answering questions connected with products or services
30 – 60 calls per day
90% German market, but also Austrian and Swiss
Benefits:
Possible Career growth
Training and materials in German
Nice offices in the city center
Paid training for 12 days
German community, company language is German.
25 days of vacation
Relocation package: 1 month of accommodation in contracted hotel
Meal vouchers to use in restaurants and supermarkets
Extra rewards for overtime, weekends or holidays
Bonuses of up to 10.000 czk
Helping with the Work Permit in case you need it
Contract for 1 year with 3 months trial, possibility of prolonging for unlimited period
Requirements:
German level at B2 minimum
Ability to learn quickly
Communication skills via phone
Flexibility
Ability to work on the computer
Willingness to work in shifts (8hr shifts, in time range 7.00 - 21.00, usually one week morning, 2nd week afternoon)
Příležitost pro rozvoj a kariérní růst
Sick days
Kafeterie
Flexibilní pracovní doba
Práce z domova
25 000,00 Kč - 35 000,00 Kč /měsíc