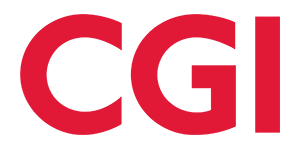 Junior IT Support - CGI CS&EE
Brno
Position Description
Do you want to be part of internal support IT team in consultancy company? Do you want to see results of your work? We are providing IT support to all CGI employees in Czech and Slovak republic. You will need to handle different problems, prepare devices for on-boarding new members. In this role you will responsible for internal trainings.
Your future duties and responsibilities
• Answer staff questions in person and via phone on all company supported applications
• Troubleshooting computer problems
• Advise staff on appropriate action
• Serve as liaison between staff and the technology department to resolve issues
• Work one-on-one with staff on application projects
• Document resolutions for future reference
• Assists colleague with administrative support
• Other duties as assigned
Required qualifications to be successful in this role
• We are looking for a new junior colleague to be a part of an IT infrastructure team with interest in IT technologies, its functioning and principles
• The candidate must be able to work independently as 1st level support
• The work, apart from others, includes operational support, proactive monitoring, and problem troubleshooting both for the customers and internal IS IT
• Solid communication skills in English and fluent Czech/Slovak is a must
• Driving license B
• We would welcome a pragmatic and flexible team player, willing to share ideas and cope with administrative task
Build your career with us.
It is an extraordinary time to be in business. As digital transformation continues to accelerate, CGI is at the center of this change—supporting our clients' digital journeys and offering our professionals exciting career opportunities.
At CGI, our success comes from the talent and commitment of our professionals. As one team, we share the challenges and rewards that come from growing our company, which reinforces our culture of ownership. All of our professionals benefit from the value we collectively create.
Be part of building one of the largest independent technology and business services firms in the world.
Learn more about CGI at
www.cgi.com
No unsolicited agency referrals please.
CGI is an equal opportunity employer.
Příležitost pro rozvoj a kariérní růst
Firemní akce
Flexibilní pracovní doba
Kafeterie
Placená dovolená