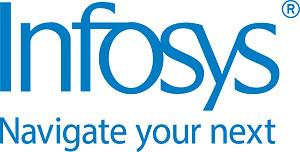 IT Helpdesk with Polish - Infosys (Czech Republic) Limited s.r.o.
Brno, Jihomoravsky Region
RESPONSIBILITIES:
• Point of contact for L1 Service Desk.
• The team is responsible for providing fast and effective support to our Business IT customers when things go wrong or they need our guidance. The team not only provide technically accurate support but do so with empathy and understanding to make sure the customer experience is a positive one and ensure the teams communication methods and details are maintained
• Providing support
• Investigating issues engaging with problem management
• Continual service improvement activities.
• Provide guidance to users on next steps to resolve access issues.
• Continual Service improvement activities.
REQUIRED SKILL SET:
• Interest in Technology and willingness to learn and develop new skills
• Polish (min C1) and English (B2)
• Strong problem-solving skills and effective communication with customers in troubleshooting technical issues over the phone
• Autonomous, a creative team player in a multicultural environment
• Goal-oriented personality
• Strong communication skills
WE OFFER:
• Permanent contract
• Performance bonus
• Meal vouchers
• Language courses
• Multisport card
• 25 days of leave
• Relocation Support (Initial Accommodation for 2 weeks)
• Expat Assistance Services for new joiners
• Bike Friendly
• Modern offices in the center of Brno, 2nd largest city of Czech Republic
Living in the Czech Republic has many advantages including affordable, low-cost living, a very good infrastructure, proximity to other European locations, as well as an interesting history and culture and beautiful nature. Brno is a truly international city with inhabitants and visitors from all over the world and there is no requirement to speak Czech!
Flexibilní pracovní doba
Výkonnostní bonus
Příležitost pro rozvoj a kariérní růst
Placená mateřská/otcovská dovolená
Placená dovolená
Parkování
Služby recepce
Práce z domova
Firemní akce
Program doporučení nového zaměstnance