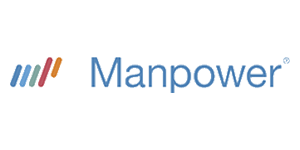 ICT Administrator with SharePoint - ManpowerGroup s.r.o.
Prague
A great opportunity to work in an IT industry with exposure to new technologies and international environment of IT Services and Engineering Solutions company. The company has a headquarter in Switzerland and operations in many EU countries and will welcome a new colleague to administer ICT infrastructure and ICT information systems.
Both permanent employment agreement and contract / IČO are possible.
Location - Prague 4
Length of the project - 1 year
Popis pozice
Cooperating on modelling architecture and analysis of enterprise architecture
Cooperating on design and other relevant processes of infrastructure projects
Cooperating on integration of software development projects into infrastructure
Ensure the optimal performance, availability, maintenance and reliability of all systems
Ensure the maintenance, development and provision of the system documentation
Ensure the continuous development and improvement of the systems
Ensure the maintenance and testing of the ICT Disaster Recovery Plan
Participate in hand over activities of newly procured/developed SW or system to production
Ensure 2nd and 3rd level of support business customers
Create reports as required
Contribute to the management of ICT projects related to the ICT Operations as a subject matter expert
Profil kandidáta
Technical Administration of ICT systems and infrastructure including:
 o Microsoft SQL Server 2012 – 2016
 o IIS Web servers and application components
 o Microsoft Windows Server 2012 R2 and 2016
 o Active Directory services
 o Microsoft SharePoint 2013 and SharePoint 2016 services
Up to date with the latest ICT infrastructure technologies in order to actively contribute to the continuous ICT infrastructure modernization
Previous experience with software development projects
Fluency in English (spoken and written)
Nabízíme
Competitive remuneration
Attractive package of benefits (5 weeks of vacation, special leaves; meal tickets, birthday & sport vouchers; learning opportunities; mobile phone and laptop; etc.)
Work in a stable company with friendly environment
Further development and learning
Company's Events
Informace konzultanta
Alexandra Vorobyová

alexandra.vorobyova@experis.cz
+420 702 085 425