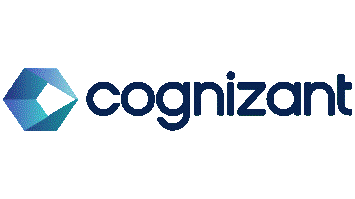 IAM Expert - Cognizant
Prague, Prague 12000
Job Title: IAM Expert - Architect
Job Location: Prague, Czech Republic
Salary & Benefits: Competitive
What makes Cognizant a unique place to work? The combination of rapid growth and an international and innovative environment! This is creating a lot of opportunities for people like YOU — people with an entrepreneurial spirit who want to make a difference in this world.
At Cognizant, together with your colleagues from all around the world, you will collaborate on creating solutions for the world's leading companies and help them become more flexible, more innovative and successful. And this is your chance to be part of the success story: we are looking for an IAM Architect to join our Czech Team.

Summary of Department Focus:
Cognizant Security Services, a key organization within Cognizant Technologies, is chartered with delivering security advisory and operational security solutions to Cognizant's global customers. Our global workforce focuses on delivering best in class IT transformation and Digitisation supported by smart built-in security solutions, tailored to client security and compliance requirements.

We believe strongly that the application of security in business and across IT is maturing, and the timing is right for Cognizant to help our customers approach the problem in a more integrated and standardized way. To deliver on this opportunity for mature and integrated security, this Horizontal business will work closely with other Horizontal and Vertical groups to ensure that solutions are delivered with security by design.
Summary Job Description:
IAM Architect who can develop Identity & Access Management Strategy (that includes Role-based Access Control (RBAC), Federation, Single Sign-on, Multi-factor Authentication, Segregation of Duties, and Reporting & Compliance) and coordinate execution and implementation efforts with the IAM team.
IAM Expert Key Accountabilities:
Provide thought leadership and subject matter expertise in IAM requirements analysis and solutions design;

Lead the contextual and conceptual architectural design of scalable and agile identity management, authentication and authorization solutions;

Assess the current state of Company's IAM infrastructure to identify opportunities for improvement and establish an IAM service improvement plan with particular focus on resource optimization and operational efficiency and effectiveness;

Partner with Enterprise Architecture, Business Process Partners, IAM build team and other security solutions architects to understand IAM requirements with a view to identifying the right mix of IAM products/solutions needed to fulfil business requirements;

Provide security design, consultancy, and assessment services while introducing improvements in technical security standards and security implementation designs/patterns

Develop and deliver a road map of the evolution of Identity and access management capabilities from its current to a target state that meets the needs of the business and its user populations;

Maintain oversight of the design, implementation and testing of IAM solutions to ensure appropriate and effective security attributes are embedded from the onset;




 
IAM Expert Job Requirements:
Key Competencies:
Strong technology expertise in Identity and Access Management

Should have good understanding of Managed Services estimation models

Good experience with technology solutions applicable for Data Security

PKI, Database Encryption, Database Activity Monitoring

Architecture capability around cloud security and the ability to apply IAM / data security solutions within Azure / AWS / Google Cloud environments

Strong written, spoken and presentation skills

Sound architecture skills to design comprehensive security solutions

Preferred Certifications: CISSP, IAM Technology Certifications, Data Security

Knowledge:
Extensive knowledge and understanding of Information Security, Identity & Access Management (IAM) Domain.

Must have implementation experience in Ping Federate / Oracle Identity Federation / Any other Federation Tool.

Experience working with multiple IAM-related technologies, such as Active Directory, LDAP, HRMS, DBMS, and SaaS applications.

Preferred to have strong development experience in Oracle PL/SQL stored procedure

 

Strong written and verbal communication skills. Must be able to communicate technical details in a clear, understandable manner to multiple levels of an organization

Familiarity with concepts of MVC, Web Services, JDBC and Restful

Prefer to have experience in SailPoint IIQ,

Thycotic

or in CyberArk,

Customer-focused with a strong interest in client satisfaction.




 
IAM Expert Experience:
8+ years of experience in enterprise level IT systems (preferably within IT Security / Identity and Access Management)

Demonstrated Business and functional analysis skills

Proven experience in gathering requirements from project stakeholders who are in multiple global locations

Prior experience in customer facing roles and a strong desire to constantly improve customer experience

Prior experience in working in Onsite/Offshore Model.


IAM Expert Qualifications
Bachelors / Master's Degree or similar academic degree.

Certifications like CISSP, CSSLP will be an advantage.

Development experience will be a big advantage.

Demonstrate success in delivering solutions targeted to business owner expectations both technical and non-technical in nature
If you're interested in this IAM Expert­­­­­­­role, don't hesitate and APPLY NOW!

About Cognizant
Cognizant is one of the world's leading professional services companies, transforming clients' business, operating and technology models for the digital era. Our unique industry-based, consultative approach helps clients envision, build and run more innovative and efficient businesses. Headquartered in the U.S., Cognizant, a member of the NASDAQ-100, is ranked 205 on the Fortune 500 and is consistently listed among the most admired companies in the world.

Competitive Salary & Benefits