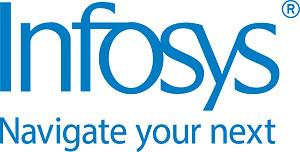 HR Admin with German - JOINING BONUS 30,000 CZK - Infosys (Czech Republic) Limited s.r.o.
Brno, Jihomoravsky Region
Are you interested in human resources area and would like to take your chance in this field? We are currently looking for German speakers who would join our team and support our client in various HR requests. We are open to both freshers or graduates who are fans of HR or have some basic administrative work experience and also to more experienced HR enthusiasts.

RESPONSIBILITIES:

Communicate with stakeholders (letters, contracts, other documents, etc.)
Maintain HR database up to date and with correct data
Prepare documentation (contracts etc.) for employees
Work within WorkDay – Human resources platform
Create ad-hoc reports and fulfill employee's queries
Establish great relationships with all the stakeholders (HR managers, Payroll, etc.
REQUIREMENTS:

Eye for a detail
English and German is a must - B2 level
Previous work in HR is an advantage (experience with WorkDay is a huge advantage)
Basic knowledge of Excel and Labour Code will help a lot
WE OFFER:
Permanent contract
Possibility of PART TIME
Performance bonus
Meal vouchers
Multisport Card
Language courses
Competitive salary
5th week of leave
Bike Friendly
Option to work from home
Modern offices in the center of Brno, 2nd largest city of Czech Republic
Initial Accommodation - 2 weeks of accommodation provided by the company on joining
Training opportunities 
Living in the Czech Republic has many advantages including affordable, low-cost living, a very good infrastructure, proximity to other European locations, as well as an interesting history and culture and beautiful nature. Brno is a truly international city with inhabitants and visitors from all over the world and there is no requirement to speak Czech!
Práce z domova
Flexibilní pracovní doba
Výkonnostní bonus
Placená dovolená
Placená mateřská/otcovská dovolená
Příležitost pro rozvoj a kariérní růst
Parkování
Firemní akce
Program doporučení nového zaměstnance
Služby recepce