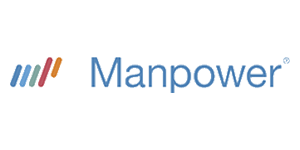 *** Fullstack Engineer - excellent cybersecurity projects&start-up U.S. firm *** - ManpowerGroup s.r.o.
Hlavní město Praha
The company that delivers unified threat protection against cyber attacks for global enterprises is looking for a real professional having a passion for the Cybersecurity field or interested to get into this exciting IT mission. Would you like to be in the office or working from home? Important is your comfort...
We would like to welcome Fullstack Developers,  Cyber Security background is only an advantage, no strict condition.
Popis pozice
What is it about?
As a Full Stack Developer, you'll be responsible for owning and driving features for a new project. This will include work using technologies like Java, Postgres, Elasticsearch, Golang and Angular. As a Full-Stack Engineer, you'll join our small, growing engineering team.
Key Responsibilities:
• Developing and delivering according to planned release schedules
• Identify main areas of design/implementation for new features and executing them successfully
• Contribute to high-level and low-level technical design documentation for currently existing and all new software was written
• Demonstrate test-driven development and integration before releasing new versions of the application
Profil kandidáta
Required Skills:
• In-depth Java, Golang, JavaScript, C# knowledge & experience (3+ years)
• Fluent in Java 8, including ORM related libraries such as Spring, Hibernate...
• In-depth knowledge with Elasticsearch & Postgres
• Complete comfort working with source code control systems such as Git
• Understanding how web-based front-ends integrate with the backend
• Deep understanding of RESTful principles (API's), best practices, and related technologies
• EUROPEAN UNION / EFTA CITIZENSHIP REQUIRED
Nabízíme
Benefits:
Flexible working hours
Height adjustable worktables
Work from home allowed
The international and small team
Monday morning breakfast buffet
Providing training courses&Tech events
Yearly Prague Metro Pass
Team building events (eg skiing trips)...
Informace konzultanta
Michaela Kotýnková
Praha Staffing White
michaela.kotynkova@manpower.cz