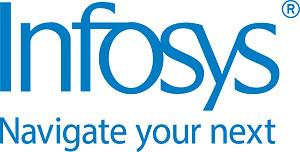 Finance Process Specialist - English - Infosys (Czech Republic) Limited s.r.o.
Brno, Jihomoravsky Region
WHAT WE DO:


We are Infosys, a global leader in technology services and consulting. Our teams of global innovators in more than 50 countries help our clients to create and execute strategies for their digital transformation. From engineering to application development, knowledge management, and business process management, we help our clients find the right problems to solve, and to solve these effectively.



RESPONSIBILITIES:


• Cooperation with our clients and providing the relevant information
• Conduct customer calls as the main point of contact
• Responsible for the correct data in the client database
• Develop and maintain good relationships with team members and client representatives
• POC for urgent cases requested by offshore
• Incoming workload treatment within the expected time and quality

REQUIREMENTS:
• English proficiency - Daily communication in English
• Previous financial experience
• Attention to detail
• To be customer oriented
• Analytical skills
• Computer and e-mail skills, knowledge of Microsoft Office Excel, Word.
• Ability to work in the Team
• Knowledge of Capital Markets can be an advantage



WE OFFER:


• Permanent contract
• Monthly bonus
• Multisport card
• Meal vouchers
• Competitive salary
• 5th week of leave
• Option to work from home
• Modern offices in the center of Brno, 2nd largest city of Czech Republic
• Initial Accommodation - 2 weeks of accommodation provided by the company on joining
• Brno Expat Assistance
• Training opportunities

Living in the Czech Republic has many advantages including affordable, low-cost living, a very good infrastructure, proximity to other European locations, as well as an interesting history and culture and beautiful nature. Brno is a truly international city with inhabitants and visitors from all over the world and there is no requirement to speak Czech!
Flexibilní pracovní doba
Výkonnostní bonus
Příležitost pro rozvoj a kariérní růst
Placená mateřská/otcovská dovolená
Placená dovolená
Parkování
Služby recepce
Práce z domova
Firemní akce
Program doporučení nového zaměstnance