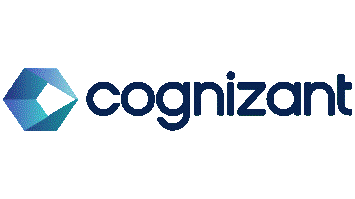 Engagement Delivery Lead - Cognizant
Prague, Prague 12000
Job Title: Engagement Delivery Lead
Job Location: Prague
Salary & Benefits: Competitive

What makes Cognizant a unique place to work? The combination of rapid growth and an international and innovative environment! This is creating a lot of opportunities for people like YOU — people with an entrepreneurial spirit who want to make a difference in this world. 
At Cognizant, together with your colleagues from all around the world, you will collaborate on creating solutions for the world's leading companies and help them become more flexible, more innovative and successful. And this is your chance to be part of the success story: we are looking for a Engagement Delivery Lead to join our Prague Team. 
The Engagement Delivery Lead brings Client context from close delivery experience and leads delivery set-up governance. Working closely with the Engagement Delivery Partner (EDP) and service line delivery team.
Engagement Delivery Lead Accountabilities:
Owns delivery management and delivery excellence by leading the design and customer requirements gathering, validation and optimization
Responsible to set-up delivery and governance rigor and reviews operational metrics, assess risk and drive mitigation plans, review SoW / work orders.
Consults EDP at respective situations to better address delivery issues, and resolves/escalates appropriately and ensures monthly submission of C-Margin forecasts.
Focuses on technology expertise and innovation to transform delivery and ensure delivery excellence
Supports EDP / SBU Head on prospective opportunities as needed.
Act as main delivery lead, responsible for monitoring and reporting of delivery commitments to client and ensuring committed Cost-of-Delivery (CoD) to Cognizant leadership
Brings understanding of the client environment to identify and qualify add-on and new opportunities.
Work closely with corporate function on various activities like hiring, HR etc
Engagement Delivery Lead Preferred Experience:
Strong 15+ years' experience in leading complex delivery teams across functions
Strong stakeholder management experience and working with multi-cultural team
Experience in working with large organizations
Understanding of the work setting in Pharmaceutical or regulated environment ideal
Nice to have - work experience in CZ region

If you're interested in this Engagement Delivery Lead role don't hesitate and APPLY NOW!
About Cognizant 
Cognizant is one of the world's leading professional services companies, transforming clients' business, operating and technology models for the digital era. Our unique industry-based, consultative approach helps clients envision, build and run more innovative and efficient businesses. Headquartered in the U.S., Cognizant, a member of the NASDAQ-100, is ranked 194 on the Fortune 500 and is consistently listed among the most admired companies in the world. 

Competitive Salary & Benefits