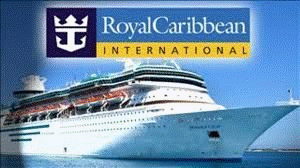 Doctor & Senior Doctor - Royal Caribbean Cruises Ltd
Prague, Prague 100 00
Tahle nabídka brzo vyprší - nepropásni svojí šanci!
Job Title: Doctor & Senior Doctor
Duration: 17 weeks onboard (8 weeks' vacation)
Location: Multiple - Onboard Royal Caribbean Cruises
Since Royal Caribbean International was founded in 1968, we have been recognized as a leader in the cruise industry. Throughout these years, our company has evolved in many ways; however, its essence remains the same: We always strive to provide our guests with the best vacation through excellence and innovation!
We are excited to announce new positions for both a Doctor and a Senior Doctor to join our excellent onboard medical team. If you join us, you will soon discover the many benefits of living and working onboard, from visiting amazing places and learning about different cultures. Every day is an opportunity to deliver the WOW!
What does a Royal Caribbean International Doctor do?
Provide medical care for minor to major emergency situations as well as preventative medicine and care of chronic conditions
Perform minor surgery and identification of fractures
Report necessary cases to the different port and health authorities
Oversee inventory of medical supplies and monitors hospital budget
Assist the Safety Manager in the orientation of Crew with regards to safety and personal hygiene
The Senior Doctor with their previous experience on board leads by example performing the above responsibilities. You will also act as a Leader to the Medical Team, hosting team meetings to discuss operational aspects of the medical center, academic reviews, medical protocols, etc.
What qualifications does a Royal Caribbean International Doctor need?
Medical Degree from a recognized College or University plus an active, current medical license in good standing in Country or State/Province of origin
Completion of a recognized Medical specialty training program in at least one of the following:
Emergency Medicine
General Medicine
Internal Medicine
Cardiology
General Surgery
Advanced Cardiac Life Support, Pediatric Advanced Life Support and Adult Trauma Life Support certifications valid for the entire length of the contract on board the ship.
Minimum of 1 year of experience diagnosing and treating a broad range of medical conditions for the Senior Doctor (5 years for Senior Doctor)
Minimum of 3 years clinical experience in Acute Care setting after completion of a recognized Medical training program (5 years for Senior Doctor)
Minimum of 1 year of practical experience in Advanced Cardiac Life Support
Intermediate to Advanced verbal and written level of English is required.
The Senior Doctor must also possess previous ample experience in shipboard medicine
All Doctors must bring along Medical School Diploma or equivalent, ACLS, PALS, ATLS and professional license certificates valid for the entire contract length.
 What Benefits will you receive in return?
Monthly Salary is all inclusive
Free lodging, utilities are covered
Single Cabin
Uniform provided
Flight for joining and repatriation is covered
Cruising privileges & onboard discounts after the first contract
Paid vacations during contract
Medical Insurance while onboard
Are you looking to advance your career whilst sailing the globe as part of one of the largest hospitality operations in the world?  Does this sound like you?
**Send your CV for our Doctor or Senior Doctor vacancy via the apply button!**

Monthly Salary is all inclusive, Medical Insurance while onboard