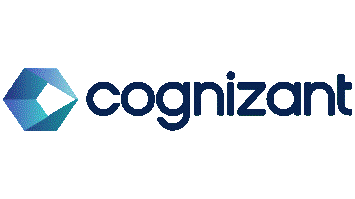 Cyber Security Architect - Cognizant
Prague, Prague 12000
Job Title: Cyber Security Architect (Manager – Projects)
Job Location: Prague, Czech Republic
Salary & Benefits: Competitive
What makes Cognizant a unique place to work? The combination of rapid growth and an international and innovative environment! This is creating a lot of opportunities for people like YOU — people with an entrepreneurial spirit who want to make a difference in this world.
At Cognizant, together with your colleagues from all around the world, you will collaborate on creating solutions for the world's leading companies and help them become more flexible, more innovative and successful. And this is your chance to be part of the success story: we are looking for a Cyber Security Architect to join our Czech Team.

Summary of Department Focus:

Cognizant Security Services, a key organization within Cognizant Technologies, is chartered with delivering security advisory and operational security solutions to Cognizant's global customers. Our global workforce focuses on delivering best in class IT transformation and Digitisation supported by smart built-in security solutions, tailored to client security and compliance requirements.

We believe strongly that the application of security in business and across IT is maturing, and the timing is right for Cognizant to help our customers approach the problem in a more integrated and standardized way. To deliver on this opportunity for mature and integrated security, this Horizontal business will work closely with other Horizontal and Vertical groups to ensure that solutions are delivered with security by design.
Summary Job Description:
 
Design, Implementation and configuration of network, endpoint and data security tools.
The Cyber Security Architect, under minimal supervision, will work in CIS - Cognizant Security team on medium sized to large projects as well as support while working closely with project stakeholders. The Cyber Security Architect is responsible for accomplishing the stated project objectives and support tasks.
Cyber Security Architect Key Accountabilities:
 
Participate in design discussions and implement Endpoint, Network and Data Security solutions as identified by the customer leadership

Preparation of SDLC, SOP and Job-aid documents for the Security tools implemented

Good understanding on the Infrastructure security architecture

Experience in engineering infrastructure security solutions

Strong communication skills

Experience in managing large customers
Cyber Security Architect Job Requirements:
Key Competencies:
Experience in engineering Endpoint, Network and Data Security tools

Good Understanding on Endpoint Security, EDR solutions and NextGen antivirus.

Good understanding of SDLC processes.




 
Knowledge:
Data Security tools

End point Security tools

Network Security tools.




 
Experience:
10+ Years' Experience in End Point Protection, Data Protection, Network Security, Network Segmentation, Application Security

Experience in Infrastructure Security Operations in Outsourced Operating Model




 
Cyber Security Architect Qualifications
Bachelors / Master's Degree or similar academic degree.

Preferred Certifications; CISSP (Certified Information Systems Security Professional), CSSLP (Certified Secure Software Lifecycle Professional), CEH (Certified Ethical Hacker)

Development experience will be a big advantage.

Demonstrate success in delivering solutions targeted to business owner expectations both technical and non-technical in nature
If you're interested in this Cyber Security Architect role, don't hesitate and APPLY NOW!

About Cognizant
Cognizant is one of the world's leading professional services companies, transforming clients' business, operating and technology models for the digital era. Our unique industry-based, consultative approach helps clients envision, build and run more innovative and efficient businesses. Headquartered in the U.S., Cognizant, a member of the NASDAQ-100, is ranked 205 on the Fortune 500 and is consistently listed among the most admired companies in the world.

Competitive Salary & Benefits