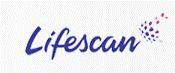 Customer Service Supervisor - LifeScan
Prague
LifeScan was founded in 1981 to provide solutions for people with Diabetes, focusing on the design and manufacture of test strips and electronic meters for blood glucose testing. Following the launch of the Onetouch brand in 1987, LifeScan has expanded to over 90 countries, serving over 20 Million patients worldwide and is the market leader. The business employs around 2,400 people worldwide with hubs in Chesterbrook USA, Inverness UK and Zug Switzerland.
The Opportunity:
LifeScan has exciting opportunity for a Customer Service Supervisor based in Prague to join their dynamic team supporting Italy, Benelux and the Czech Republic. You will be located in our fantastic modern office in the centre of Prague.
Job Focus:
In this role you will be responsible for ensuring customer satisfaction through the effective management of the customer service function. Accountable for planning, organizing, and directing staff in providing timely responses to customer inquiries and resolving customer issues.
Responsibilities will include:
* Supervise and coordinate day to day activities within the CS team, be actively involved in the order management if needed
* Coach, counsel and train CS team
* Organize and lead regular Customer Service reviews with the country teams to execute action plans related to service improvement with prime focus on the key customers
* Monitor the workload and re-distribute tasks within the team if necessary
* Make sure that working shifts are adequately staffed
* Monitor the status of open issues and tasks and follow up
* Act as a focal point in the team for the internal customers
* Monitor unit activities for compliance to business procedures and workflows
* Monitor and evaluate employees' performance, provide feedback, execute all necessary performance and development reviews including the rating
* Advise management of changing needs of customer base and recommend process changes to accommodate customer requirements
* Own customer survey outcomes to measure and increase customer satisfaction related to the sales process
* Implements cost control to ensure budget parameters are not exceeded
* Provide feedback to Customer Service Manager on regular basis
* Actively cooperate on the recruiment of the new Customer Service Representatives
* Execute other activities that may be allocated by the Customer Service Manager