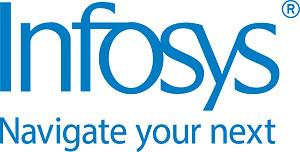 Customer Service Representative - Spanish - Infosys (Czech Republic) Limited s.r.o.
Brno, Jihomoravsky Region
RESPONSIBILITIES:
• Cooperation with our clients and providing the relevant information
• Conduct customer calls as the main point of contact
• Responsible for the correct data in client database
• Support and help customer queries on daily basis
• Develop and maintain good relationships with team members and client representatives
REQUIREMENTS:
• English and Spanish proficiency - Daily communication in English and Spanish
• Attention to detail
• To be customer oriented
• Analytical skills
• Computer and e-mail skills, knowledge of Microsoft Office Excel, Word.
• Ability to work in the Team
• Knowledge of xml and Capital Markets can be an advantage
WE OFFER:
• Permanent contract
• Performance bonus
• Meal vouchers
• Language courses
• Multisport card
• 5th week of leave
• Relocation Support (Initial Accommodation for 2 weeks)
• Expat Assistance Services for new joiners
• Bike Friendly
• Modern offices in the center of Brno, 2nd largest city of Czech Republic
Living in the Czech Republic has many advantages including affordable, low-cost living, a very good infrastructure, proximity to other European locations, as well as an interesting history and culture and beautiful nature. Brno is a truly international city with inhabitants and visitors from all over the world and there is no requirement to speak Czech!
Práce z domova
Flexibilní pracovní doba
Výkonnostní bonus
Placená dovolená
Placená mateřská/otcovská dovolená
Příležitost pro rozvoj a kariérní růst
Parkování
Firemní akce
Program doporučení nového zaměstnance
Služby recepce