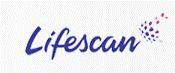 Cash Collection Representative - Based in Prague supporting France/Belgium - LifeScan
Prague
Cash Collection Representative -- France/Belgium
(must be fluent in French and proficient in English)
With a vision to create a world without limits for people with diabetes, LifeScan, Inc. is a world leader in blood glucose monitoring -- globally more than 20 million people depend on the company's OneTouch® brand products to help them manage their diabetes. The LifeScan portfolio includes personal blood glucose meters, testing strips, lancets, point of care testing systems and integrated digital solutions.

LifeScan is headquartered in Chesterbrook, Pennsylvania and Zug, Switzerland, and has a 340,000 square foot state-of-the-art manufacturing and distribution facility in Inverness, Scotland. With more than 2,000 employees LifeScan serves more than 90 countries.

We are delighted to be growing our global business services and are looking to hire a number of Cash Collection Representatives. Reporting into the Cash Collection Manager EMEA, you will be located in our modern office near the centre of Prague.
About the role:

You will join us from go live which will allow you the opportunity to build the systems and processes for the future. This is an amazing opportunity to help develop a Cash Collection department of which you can be proud.
Responsibilities will include:
* Providing customer service regarding collection issues, processing customer refunds, processing and reviewing account adjustments, resolving client discrepancies and short payments.
* Responsible for monitoring and maintaining assigned accounts.
* Accountable for reducing delinquency for assigned accounts.
* Performing other tasks and duties necessary to support global accounts receivable.
* Coordinating with the sales team and senior management when necessary to accelerate the collection process.
* Designing and implementing processes to improve cash flow and reduce receivables.
* Weekly and monthly reporting to direct supervisor
* Processing credit memos and the appropriate reporting
* Reconciling customer disputes as they pertain to payment of outstanding balances that are due
* Participation in team planning meetings
* Meeting defined department goals and activity metrics