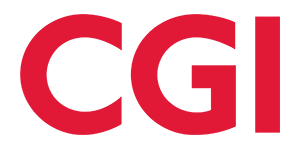 C++ Developer - security systems for electronic signatures - CGI CS&EE
Prague
Position Description
Come and join our Financial Services team as C++ Developer. Now you have the opportunity to join the team working on development and implementation of security systems for electronic signatures for the biggest financial houses in Czech republic.

You would work in a small team cooperating closely together – having a lot of fun without having to work on repetitive tasks. You could be part of the whole software lifecycle, not just development, but deployment, testing, bug fixing and communication with the client as well.
Your future duties and responsibilities
• Design and Analysis of functional/technical/legal requirements
• Development of modules based on requirements
• Prepare instructions for programmer implementation, coordinate with project team members to implement design and work through design revisions
• Communicate across the team of analysts and programmers to ensure functionality according to system design specifications, and develop solutions as problems or issues arise
• Investigate new technologies and continually update own technical knowledge and skills

Technologies and tools we use:
• C/C++ - MS Visual Studio, make, cmake, XCode
• Java – IntelliJ IDEA
• Application servers (Tomcat, Websphere)
• Web applications – SpringMVC, AngularJS, Grails
• Backend services - REST (Jersey), JAX-WS
• Databases – Oracle, PostgreSQL
• OS – Linux, Windows, MacOS
Required qualifications to be successful in this role
• Knowledge of C/C++ language on intermediate or higher level – appreciated is the knowledge of c++11,c++14 (or higher), STL
• Knowledge and experience with Java and JEE platforms, Spring, REST – on intermediate or higher level
• Openness and willingness to learn is a must
• Solid communication skills in English and Czech/Slovak

Nice to have:
• Experience in C++ multiplatform programming – make, cmake, Visual studio
• Application servers (WebSphere, Weblogic, Tomcat)
• Other tools (SCM, Build, code review, automated deployment)
• Some experience in PostgreSQL/Oracle, PL/SQL
• Knowledge of UNIX, Shell scripting
Build your career with us.
It is an extraordinary time to be in business. As digital transformation continues to accelerate, CGI is at the center of this change—supporting our clients' digital journeys and offering our professionals exciting career opportunities.
At CGI, our success comes from the talent and commitment of our professionals. As one team, we share the challenges and rewards that come from growing our company, which reinforces our culture of ownership. All of our professionals benefit from the value we collectively create.
Be part of building one of the largest independent technology and business services firms in the world.
Learn more about CGI at
www.cgi.com
No unsolicited agency referrals please.
CGI is an equal opportunity employer.
Příležitost pro rozvoj a kariérní růst
Firemní akce
Flexibilní pracovní doba
Kafeterie
Placená dovolená